Cleaner Home | Happier Cat
Stop the scooping madness! Simplify your life and pamper your cat with our automatic litter box. Say goodbye to the mess and hello to convenience.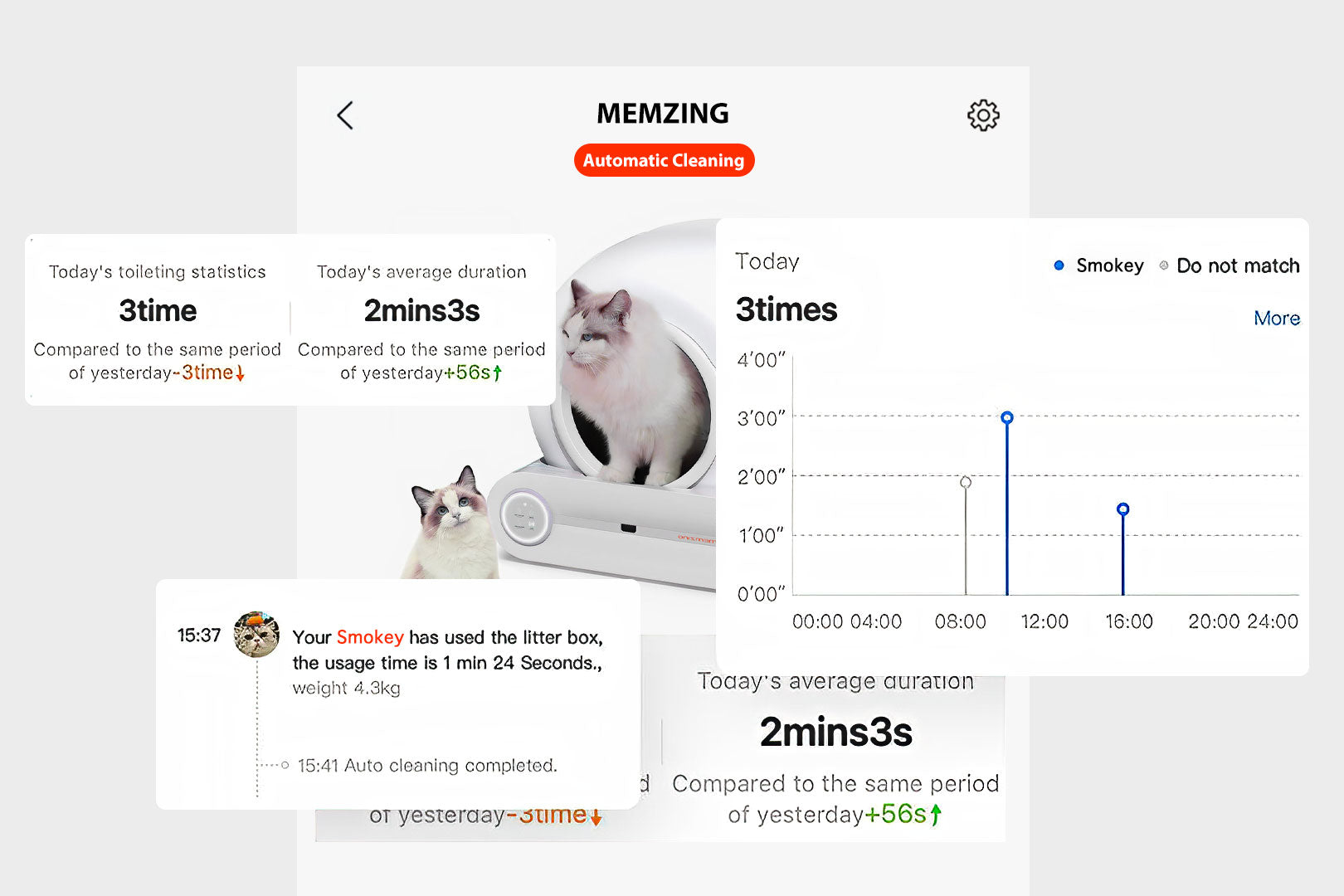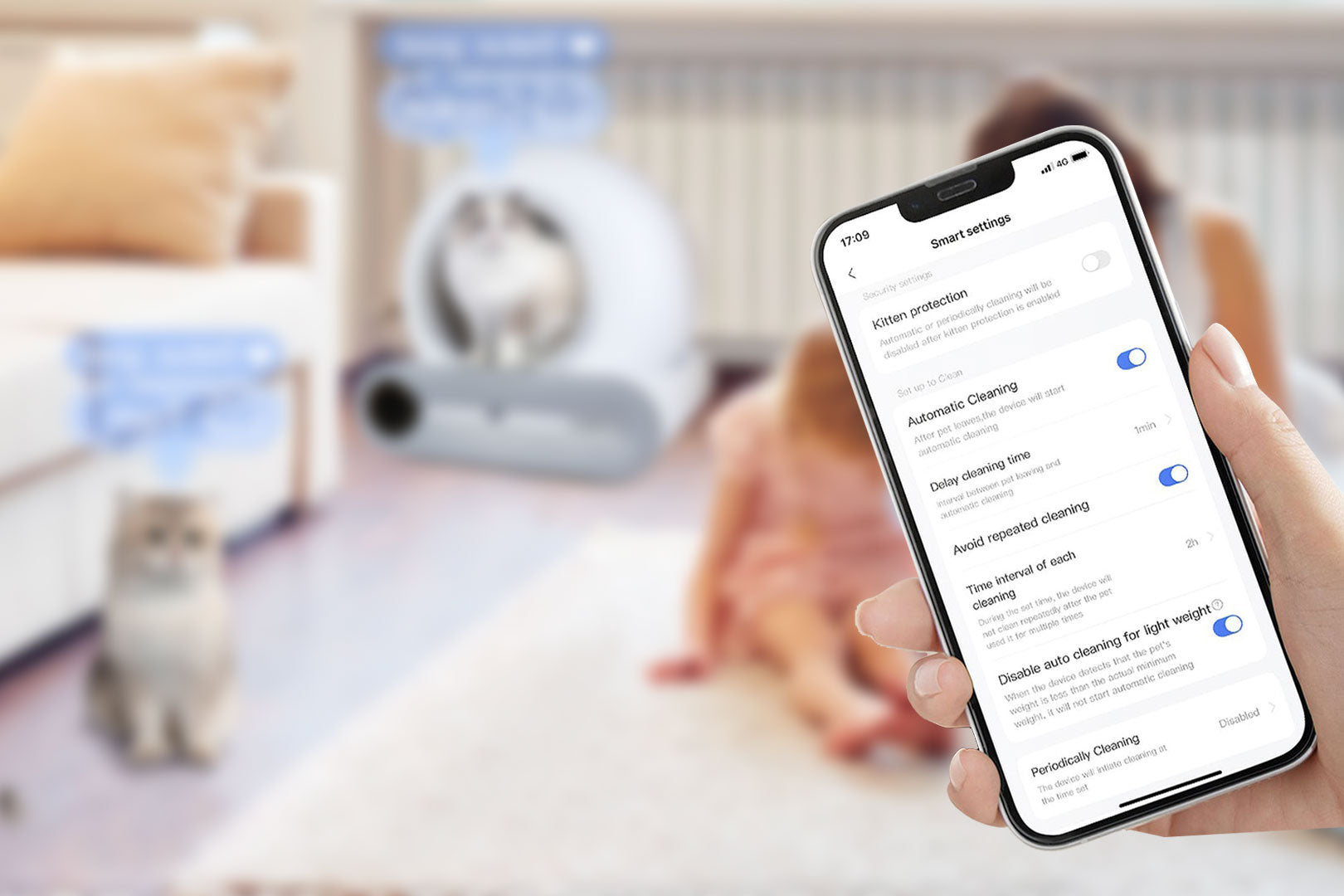 Unleash the Power of Automation
Give You A Hands-free Experience
Multiple cleaning modes are available
LOVE THEM, GIVE THEM THE BEST
Relieve yourself from cat litter duty! Let us do your cat's dirty work so you don't have to.
⭐️⭐️⭐️⭐️⭐️

I love this thing! It keeps the smell away and saves me the trouble of scooping. This is the second robotic type litter box I've owned, and it is just as great as the first one!

Joy M.
⭐️⭐️⭐️⭐️⭐️

I love this litter box. It works great and my cat love that his litter is clean all the Time. I'm just trying to fumigate out what bags to buy when I run out

Kate V.
⭐️⭐️⭐️⭐️⭐️

My cat and I are loving this litter box! Size is very big, but very lightweight and sleek design! Came fully assembled, all we had to do was plug it up, fill it and connect to our phone with Bluetooth! Really as simple as 1-2-3! My cat likes it, we went cold turkey and completely removed his old litter box and have had no accidents. Downloaded the app, but I don't know if it's necessary since it runs automatically. Also I don't think I need to know every time my cat uses the bathroom lol! Really great purchase!

Debbi J.
⭐️⭐️⭐️⭐️⭐️

So far very pleased with this litter box. Pretty easy setup and my two cats warmed up to it with no problem at all. Only note is that when connecting to the machine for the first time you can't use 5g wifi since the machine can only connect to 2.4g. However once the machine is connected you can switch it back with no problem. Very happy with this purchase!

Jesse K.
⭐️⭐️⭐️⭐️⭐️

Cats are 18 and 23 lbs and had no problem going in and using.Didn't have completely setup and cats were going in and checking it out.

Joanne C